African American Queen of the Road

The Original Stories of Bessie B. Stringfield
Memoirs of Resilience and the Road by Ann Ferrar
The original stories of Bessie Stringfield, African American motorcycling pioneer, were written by journalist and former biker Ann Ferrar. The author's narratives shed light on Bessie's hidden life and achievements in the pre-Civil Rights era of the USA, and they sparked the global fascination with Bessie that exists to this day.

Ann Ferrar's stories were borne of the exclusive sound recordings of Bessie Stringfield, conducted and recorded by the author for her 1996 debut book Hear Me Roar: Women, Motorcycles and the Rapture of the Road. Taped during the women's friendship in the early 1990's, these are the only recordings of the late Bessie Stringfield in existence. Akin to melody and lyrics in a song, Bessie's quotes and anecdotes are copyright-protected. And like the original arrangement and interpretation of the song, Ferrar's non-fiction stories bear the author's creative stamp and are copyright-protected as well.
Here, read the backstory of the legacy pact between the two women that led to the author's story "Bessie B. Stringfield: The Color Blue," first published in Hear Me Roar. This piece and Ferrar's other stories continue to inspire a new generation that recognizes Bessie's courage in breaking through racial and gender barriers in the mid-20th century. Ferrar's works are the only original, authentic, primary-sourced stories of Bessie Stringfield's life and achievements in Jim Crow America and beyond.
A new book is coming next year: a 25th anniversary edition of Hear Me Roar looking back on Bessie and the other daring female bikers from the acclaimed book. Later, Ann Ferrar's long-awaited biographical memoir devoted solely to Bessie Stringfield will be released. For the past quarter-century, the author has kept the rest of Bessie's hidden life inside an allegorical memory box. There is more to the full story of Bessie Stringfield contained in Ferrar's exclusive recordings of Bessie, in the author's journals of the period and in other places known only to Bessie and Ann. Watch these pages for future announcements.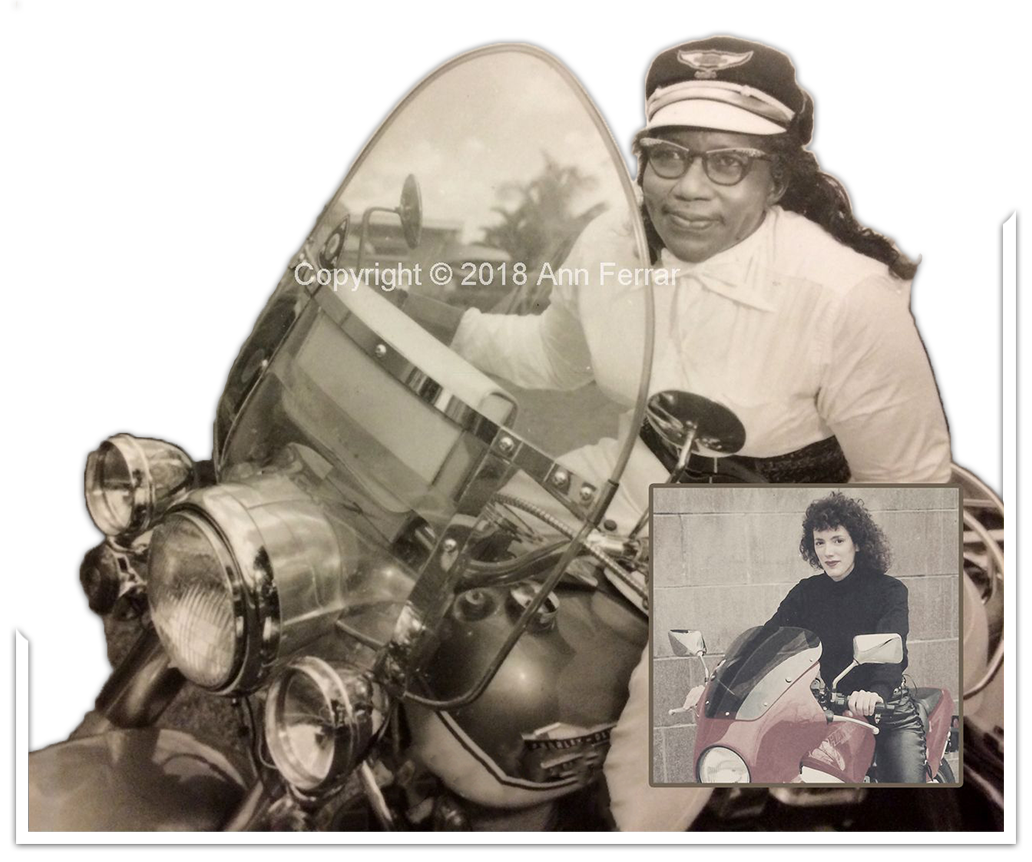 © Copyright-registered material. All rights reserved by the author. Detailed notice posted at bottom.
THIS PAGE IS UNDER RECONSTRUCTION. PLEASE PARDON OUR TEMPORARY APPEARANCE.

A Woman on the Road Amid Challenges of Race
My Original Stories on the Hidden Life of Bessie Stringfield
By Ann Ferrar

I met and befriended Bessie B. Stringfield in 1990, three years before the end of her long life. At age 79, Bessie was thin as a wisp and tiny at less than five feet. She was barely recognizable from the young, robust black woman biker she had been in her prime. Yet there was something about Bessie that drew me to her and made me look past the frailty of her old age. Bessie had been born into a modest home in the southeastern region of America in 1911. In my eyes, she had an aura even as an elderly woman. I saw that beneath her age and fragility, her spirit and strength still resided in the present moment.
Bessie told me that in her younger years, she rode her Harley-Davidson motorcycles across the United States eight times, alone except for her deity and constant companion, Jesus, whom she called the Man Upstairs. Even with divine providence, I was in awe that Bessie had made these solo road trips in the pre-Civil Rights era of the mid-20th century, when racial prejudice was a threat to her safety. I was blown away by her courage and knew instantly that I would write her life. With Bessie's blessing and encouragement, I devoted myself to doing exactly that. Bessie did not live to see herself in any of my stories. The first one I wrote was her eulogy when she passed in the winter of 1993.
The most vital and prescient thing I did to preserve Bessie Stringfield's legacy—and have a solid foundation for my writings—was to exclusively record Bessie on audio tape with her permission while there was still time. My audio tapes of Bessie are the only sound recordings of the late Bessie Stringfield in existence. They are registered in the Library of Congress but are not available to the public.
Ever since then, I have been the quiet steward, as it were, of the legacy of Bessie Stringfield, while being the author-originator of the stories that Bessie lived and shared with me, and which I interpreted in my non-fiction narratives over the past quarter-century. My copyrighted stories are the only original, authentic, primary-sourced stories on the complete spectrum of the life of Bessie Stringfield, including that which is controversial and has been debated by far-removed others today. 
With my first-hand knowledge of the woman, I knew that Bessie's life and the significance of her achievements in the pre-Civil Rights era could not be conveyed in a meaningful way without exploring how race, gender and social circumstance affected her life. I wrote of how Bessie had navigated her way around restrictions on race in the Jim Crow era, and of how she rejected conventions of gender and even familial ties. Preferring to go her own way, Bessie turned her back on disapproving relatives who scolded her for such "unladylike" behavior. She left them in the 1920's and never saw them again. Instead, she chose a path that was unusual for any woman, and unprecedented for an African American woman.
In my stories, I described how over 60 years, she racked up about a million miles on the 27 Harleys and one Indian Scout motorcycle that she owned and rode in her lifetime. I described Bessie's favorite mode of travel, known as "gypsy touring." Beginning in the late 1920's and into the 1930's and beyond, she planned her routes—NOT!—by tossing a penny over a map and riding to wherever it landed. Suffice it to say that in Jim Crow America, with its "no coloreds allowed" signs marring the country, gypsy touring was not the safest mode of travel for African Americans. But please, readers, don't bring up the Green Book, that guide for black motorists that began circulating in 1936. Not all of those black-friendly motels were welcoming, or even safe, for a single woman on a motorcycle who was vulnerable and alone. Nor were they necessarily located along her free-spirited penny-toss routes.
As if all of Bessie's audacity wasn't enough, I realized she had made the bulk of her long-distance road trips well before the age of the interstate highways. Thus, I described how she rode her heavy Harleys—which back then were unreliable and nearly primitive by today's standards—on many unpaved, rutted roads in all kinds of conditions. I wrote of how Bessie stopped at the odd carnival here and there, where she did trick or "fancy" riding. My very first story, her eulogy, described how she rode the walls of a vintage motordrome, which is a huge, open-topped barrel constructed of wood. That story was published as a feature article in American Iron, an international magazine for devotees of Harleys and other American-made motorcycles.
Fast-foward to 1990 on the first day I met Bessie, at a motorcycle museum, no less. For me, meeting Bessie Stringfield was like a jolt of electricity, as when you touch something dormant that you didn't realize was statically charged. At age 35, I was more than 40 years younger than Bessie. As a journalist, an avid student of women's and 20th-century American history, I recognized Bessie Stringfield not as a light that had dimmed, but rather as a daring woman of color who had risen above racial and gender barriers in the pre-Civil Rights era.
Bessie eventually bought a house in a black community in Miami, Florida in the early 1950's, a few years before I was born in Brooklyn, New York to a middle-class, Italian American family. I was a baby boomer who had come of age in the modern women's movement of the 1970's. Thus, I viewed Bessie in another light that her peers in the local African American community did not see: I saw her as an undiscovered feminist who had predated the modern women's movement.
When I met her, Bessie Stringfield was a hidden, unheralded figure, unknown to the larger public and overlooked even by black and women's historians. I wondered, how could this be? Like so many notable people of color whose stories have been overlooked, especially those of women, the passing down of their stories was done orally and locally. Generally it was not written down and certainly not recorded in any other way. 
From the first day I met her, I saw the elder Bessie as an avatar of living history standing right in front of me, smiling up and talking to me about her unsung past. I knew that Bessie, who was nearly invisible as so many elderly women are, had an amazing story to tell. But nobody's ears were attuned to it—except for mine. It was the start of a conversation and a working relationship between us that lasted almost until her passing in early 1993.
As a biker myself, I knew there was another facet of her story that cried out to be told. The world needed to know what a kick-ass biker she had been! She excelled on two wheels in a milieu that was largely male and white. So in my stories, I described how Bessie had overcome society's barriers from a very unusual vantage point: the saddles of her motorcycles. All of these aspects that influenced her life—race, gender and motorcycling—went into my written and spoken narratives of this hidden figure, Bessie Stringfield—as she deserved to be known in a world that had never heard of her.
In my short-form works, I described highlights of her life and achievements. For instance, I was taken with how Bessie handled the gender bias that she was subjected to when she donned a disguise to join the fray— and win— an all-male flat-track race, but was denied the prize money when she took off her helmet and tossed her hair. I am the daughter of a World War II veteran and so I was especially awed by how Bessie earned her spot as a civilian courier, or dispatch rider, during the Second World War. My stories described how she trained rigorously alongside black men, the only woman in her unit in an army that was segregated back then. I wrote of how she handled her heavy bike on some pretty rough roads to carry papers in her saddlebags to and from stateside bases. Then I covered Bessie's escapades in post-World War II Miami, where she settled, founded and led a group of mostly black men in her Iron Horse Motorcycle Club. Bessie told me she was dubbed by some locals as the "Negro Motorcycle Queen" and later the "Motorcycle Queen of Miami."
At the same time, I can tell you that Bessie Stringfield as a person was a paradox. Even with all her antics, she was a mysterious, fleeting figure wafting past the eyes of onlookers. Bessie kept her cards close to her chest. She was a private citizen and a private woman who lived mostly by two sets of rules: her own and those of her deity, Jesus. She told me, "I didn't want nobody [sic] knowing my business, except for the Man Upstairs." And thus no one, not even her husbands, really knew what made her tick, nor did they know much about her beyond the version of Bessie standing in front of them at different points in their lives. That is why I was so privileged when Bessie welcomed me into her private life. I spent time with Bessie's last husband (now deceased) who corroborated her secretive nature. It made her all the more alluring to him and to onlookers around town.
In my view, Bessie's strength, resilience and faith-based courage in the face of bigotry and sexism is what made her so extraordinary. In my works I called Bessie a one-woman civil rights movement. While she was not a marcher, I described how Bessie had chosen a certain form of freedom—that which can only be felt  in the wind on a motorcycle. I knew how it felt since I was a biker, too. Yet as a white female rider in the 1990s, even in my native, liberal New York City, I had to stave off preconceived gender stereotypes from onlookers and even from my own mother, who was both horrified and terrified for my safety. Bessie as a black, Southern female biker with Jim Crow looking over her shoulder, had to navigate the stares and far more serious restrictions on both  her race and gender. 
I concluded that Bessie was an unusual black woman in her era—in any era—who had chosen a path especially challenging for women, not just for breaking with female tradition, but also for managing to choose a free-spirited life path that was not even feasible for most women in her heyday. There could be no movement of black women rallying behind Bessie on motorcycles. Most African American women, as well as most whites, were not positioned in society to let loose, hop on a Harley and ride away from maternal duties and/or "women's jobs."
At the same time, it did not escape me, nor did it escape my writings, that Bessie slid seamlessly back into traditional roles when the need arose. Bessie could be the maid, cook, practical nurse and even a nanny to white children at times, but with a twist. Bessie showed up for work on her Harley. Further in my view, the fact that Bessie held jobs as a domestic made her behavior in the flip side of her life all the more risky and daring. I can tell you that Bessie Stringfield was a solo act of contradictions: She became a Roman Catholic but married and divorced six times. Yes, you heard that right: six times.
I joked, "Who are you, Miss Hollyood, Elizabeth Taylor?"

"If I had a big diamond, I could be," she quipped back. "But I don't need any diamonds. All I need is Him."
When I first met Bessie, I was a novice biker in the big city of concrete canyons. With motorcycle safety courses and a dogged determination fueled by Bessie's example and her generous advice, I became an assertive urban biker. And since I'd met her at the start of my own road trips for my debut book Hear Me Roar: Women, Motorcycles and the Rapture of the Road, I became a long-distance rider with stamina and patience as well. I, too, rode tens of thousands of miles alone, with nothing but the drone of the wind and my engine inside my helmet.
Bessie was in declining health but she was still among us during the first three years of my own road trips—1990 to 1993—for Hear Me Roar.
The book was first released in 1996 by Crown Trade Paperbacks and reissued by Whitehorse Press in 2000. In both editions, I had expanded on the eulogy to write my most well-known story, "Bessie B. Stringfield: The Color Blue." That story informed voters and helped Bessie become inducted into the American Motorcycle Hall of Fame in 2002. The museum asked me to excerpt the story for its website. It was posted online intact until 2017, when I had to abridge it due to plagiarism by others. So, folks who missed the longer, more colorful versoin are out of luck -  but only until next year.
That story and others about Bessie from my original short-form narratives will be included in a 25th anniversary edition of "Hear Me Roar," whereby I will reintroduce Bessie and other daring women bikers of the 20th century to a new generation. The anniversary book is called African American Queen of the Road: Reflections on Bessie Stringfield and the Women Bikers of Hear Me Roar.
During my road trips for the original edition, often I phoned Bessie from spartan motel rooms in the evenings. Very quickly we learned what experiences we had in common and what we did not. Bessie and I traded stories of her experiences as a black Southern woman on a persnickety Harley in a segregated era, and mine as a white, Brooklyn-born woman, zooming along the asphalt slabs of America on a high-tech bike. I rode on paved roads and had my pick of motels and diners. I was alone, but not alone in society as Bessie could be when trying to find access even to life's bare necessities in the South.
She became like my surrogate aunt as she shared her wisdom of womanhood. And she was my mentor in motorcycling. When Bessie had been my age, we were both about the same weight, just over 100 pounds. From her, over the long-distance phone lines of old Ma Bell, I learned how to use my female anatomy to lift a fallen motorcycle four times my own weight, relying on lower body strength.
Unlike Bessie, I was never denied lodging, gas or a restaurant meal. Never did I have to ride my mechanically sound bike on a creepy back road as the only route available to avoid the Klan. Never did I have to swerve around beer cans deliberately tossed in my path by rednecks. And unlike Bessie, I was never stalked by a bigot in a pickup truck who ran me off the road, wrecking my bike and scraping me up. This incident, which I wove into my early narratives about Bessie, has struck a chord among readers of this generation, especially African Americans, who rightly point out that not much has changed in American society today.
I asked Bessie how she got through such times while retaining her dignity, and how she felt about the people who had tried, yet failed, to take it from her. Bessie did not need to ponder the answer. "I knew Jesus Christ and I know Him now," she said. "Those men did not know Jesus Christ. He was always with me. They couldn't see Him, but I felt Him. Oh, I was tested a few times to find the good in some people. In the end, no matter what happens in our lives, it's got to be about love. That is the final conclusion you must always try to attain."
It is important to note that Bessie's faith and capacity to love are also why she experienced an abundance of positive, life-affirming encounters with whites and other ethnic people in her 60 years of riding around America. She met many locals who were curious and friendly, and white gas station owners who were both amused and impressed at her nerve, as she put it, some even filling her tanks for free. I asked Bessie about this many times, to be sure I was hearing her straight, to be sure she wasn't softening the fabric for my sake. In the colloquial language of her era, Bessie assured me, "All along the way, wherever I rode, the people was [sic] overwhelmed to see a Negro woman ridin' a motorcycle." 
Still, in the South, Bessie always had to look over her shoulder for Jim Crow. "If you had black skin, you couldn't get a place to stay," she said. "I slept with people's children a lot because no one would rent me a motel room." I wrote of how sometimes, Bessie slept on her bike at gas stations, using her rolled-up jacket as a pillow across the handlebars, while resting her feet on the rear fender. I myself was never forced to sleep outside on or anywhere near my bike, unless you count the BMW campground I stayed at during Daytona Bike Week, 1993. I had to cave to the group consensus of my male riding buddies and pitch a tent. In the rain. Had I been riding alone, I could've stayed where I wanted and had things my way. That is a preference that Bessie and I definitely had in common.
When Bessie and I became friends I could ask her about almost anything. Firstly I asked her how she traveled through areas where the Klan was pervasive in the lexicon and in Southern life. Downplaying her courage as she usually did, she told me simply, "Nobody killed me, thank God."
I'd like to pause for a moment to let you know that if have read or seen any of these stories and certain other stories about Bessie around the web or elsewhere but my byline is missing, and/or the stories lack citation of me and my work, it means the material could only have been lifted from one place: my original, authentic stories on the life of Bessie Stringfield. It means my work has been imitated and/or disseminated by others without my permission. These far-removed, repetitive pieces are limited and stop at dead ends. The reason for that is simple: It is because I have never released the rest of the exclusive, proprietary, still-hidden material on Bessie that I have kept in the bottom of an allegorical memory box since her passing. I am the only knowledgeable primary source—living or dead for that matter—for the complete spectrum of Bessie's life.
How did this come to be? When I met Bessie, she was 79 and in declining health, having cut off all family ties decades earlier. And 20 years earlier she had divorced the last of her six husbands. Bessie knew she had a legacy to leave, but there was no one in her small circle to preserve it, nor even anyone who saw the significance of it. That's when I walked into her life with my analog tape recorder, my spiral notebooks, my respect for her elder status, and my passion for keeping Bessie's story alive in the best way that I knew how: through my writing. Bessie knew that I recognized the aforementioned qualities in her that even her African American peers did not see. So she gave me a precious gift—the gift of her life story—and asked me to write her biography.
I made Bessie a promise in what we came to see as a personal legacy pact. We were a team, a duet in which she was the raconteur and I was the writer and interpreter of her amazing life. In order for me to document and write her true, hidden life with all its labyrinthine pockets, I did what was necessary when a still-living person was a private citizen, as was the unknown Bessie Stringfield. I obtained from Bessie her "life rights." If you have never heard this term before, you can look it up in authoritative sources. Do not rely on those who are uninformed about literary and entertainment law.
All that said, it has been fascinating to watch how, from the seeds of my early written stories and my spoken narratives about Bessie, over time she rose in stature from hidden figure to posthumous global legend. Today, Bessie Stringfield is regarded as a culturally significant figure to a new generation that recognizes her bravery as a woman of color and her defiance of traditional gender roles. She stands out in their quest to find inspiring hidden figures from the past. Educators and museums have started to notice.
Bessie's achievements and personal background as I presented them in my stories helped get her inducted posthumously into the American Motorcycle Hall of Fame in 2002. My stories formed the basis for the speech that was recited by the emcee at her induction ceremony.
But far more importantly, they introduced Bessie to a new generation that has been inspired by her courage. In particular, some prominent African American women bikers have emailed me to say they feel an emotional connection to Bessie. They view her as a role model of cultural pride and they tell me they are proud of her for being unapologetically black. Her story inspires them on their own long-distance voyages today. Some of these black female bikers wear shirts with empowering mantras like "rise and ride."
Bessie never felt that only a black woman write her story. Obviously if Bessie had set that boundary, the world wouldn't be aware of her now. Today's African American women bikers have conceded that even they can't imagine how hard it must have been for Bessie to ride alone in the days of Jim Crow. No, indeed not. They had read my narratives in which I described how on some nights, Bessie had to sleep on her Harley at gas stations when no one would rent her a motel room.
In this era of renewed female empowerment, Bessie stands out as a singular figure. Today, it has been fascinating to watch how, from the seeds of my early narratives about Bessie, over time she has risen in stature from hidden figure to posthumous global legend. Today, Bessie Stringfield is regarded as a culturally significant, symbolic figure to a new generation that is inspired by bravery and determination as a woman of color, and her defiance of traditional gender roles. She stands out in their quest to find inspiring hidden figures from the past, and deservedly so.
Bessie deserves every bit of recognition that she has received. I have been asked to speak about her for outlets ranging from Harley-Davidson's century-old Enthusiast magazine, to the German magazine Der Spiegel, to Broadly.vice.com, aimed at the LGBTQ community. Admiration for Bessie could not possibly be more universal, and concurrently more diverse, than that!
At the same time, there is a mistaken notion about Bessie that has been circulated on the web and social media. It is an erroneous label purveyed by Wikipedia and Facebook, neither of which are authorities on anything. These venues have manufactured the long-deceased, previously unknown Bessie Stringfield as a personality whom they have mistakenly designated as a "public figure." This manufactured label cropped up mainly because of two events. First, the gradual spread of my original Hall of Fame story that was posted online (in its former, full version) from 2002 to 2017. Next, a 2-1/2 minute video montage about Bessie - with captions lifted from Hear Me Roar without my prior knowledge- went viral on social media, earning 20 million clicks and thousands of comments in 2017.
Yet in reality, Bessie was unknown to the masses in her lifetime, so she cannot be a public figure in death, especially not when the narrative of her hidden life was introduced and written in copyrighted stories by a single author (this one). In one sense, it's almost as if my work to keep Bessie's story alive in my published writings and spoken works have been too successful. Bessie is not the equivalent of an Aretha, who lived her life in public and in the press and needs no surname. Nor is Bessie akin to a Rosa Parks, whose achievements were known to the masses in her lifetime.
In Bessie's case, as an actual person she is as enigmatic as she is admirable to the masses. Part of that is on her and part is on me; we were, after all, a duet. Bessie's story and my stories about her are inseparable; they are the literary equivalent of conjoined twins. Today, it is intriguing to me, as the author-originator of the stories, to see how Bessie has become the object of such intense public curiosity around the world, even to the point of fascination in some quarters.
Why do I bring all this up? I bring it up since it is now part of Bessie's story, the part in which she has become posthumously famous. The false designation of Bessie as a "public figure" has opened the door to various forms of exploitation, since she is not here to speak up for herself. I call them Bessie-grabs. They are unauthorized uses of Bessie's memory, and of my stories on Bessie, to further the agendas of others. So, in the midst of my efforts to keep her legacy alive in my writings, I have also had to spend time and energy preserving the integrity of her memory. This has been a side-track journey in and of itself.
Many people have asked me to finish writing the full, still-hidden story of Bessie's life that I began in my short-form narratives a quarter-century ago. I am returning to my privy audio tapes to do just that; however, the 25th anniversary edition of Hear Me Roar comes first. In it, it I am expanding on "Bessie B. Stringfield: The Color Blue," which was part of the original edition of Roar.
Clearly, Bessie Stringfield's time is now. I was blessed to be an actual part of her life and to share our friendship in her twilight years. Socially and culturally significant figures sometimes take their place in history only after enough time has passed to enable appreciation and recognition. That is the case with Bessie Stringfield. My early stories about the hidden life of Bessie were ahead of the curve when I wrote them and presented her to the world beyond Miami's radius in the 1990's. Bessie has an outstanding legacy for her courage, individuality and grace in the face of prejudice based on race and gender. I was the writer, recordist and friend who noticed—and who worked diligently with the elderly woman to capture her memories before it was too late. I was an avid witness to a slice of living history in my surrogate Aunt Bessie Stringfield. Bessie has a legacy for her outstanding courage and her achievements against the odds. I did not let her slip away. That is my legacy. — Ann Ferrar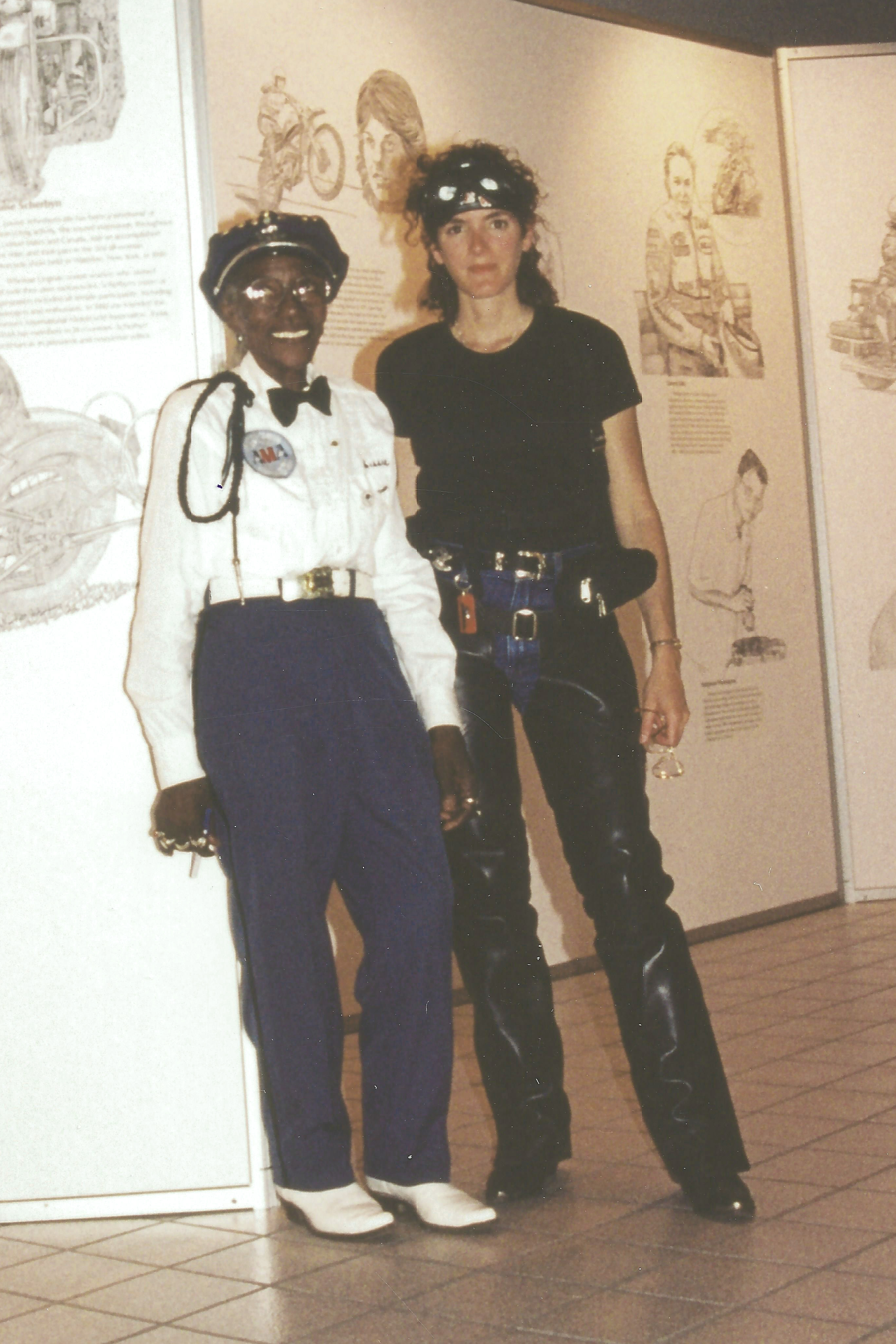 DEAR READERS,
The rest of the site is under reconstruction.
Please pardon our temporary appearance.
=== ==
-=-
=== ===
=== ===
==-
All photos are from the collection of Ann Ferrar and must not be reproduced.
=== === ==
== === ===
=== === ==
© Copyright-registered material
© Copyright-registered material
=== === ===
=== === ===
=== === ===
=== === ===
=== === ===
=== === ===
=== === ===
=== === ===
=== === ===
=== === ===
=== === ===
=== === ===
=== === ===
=== === ===
=== === ===
=== === ===
=== === ===
=== === ===
=== === ===
=== === ===
=== === ===
=== === ===
=== === ===
=== === ===
=== === ===
=== === ===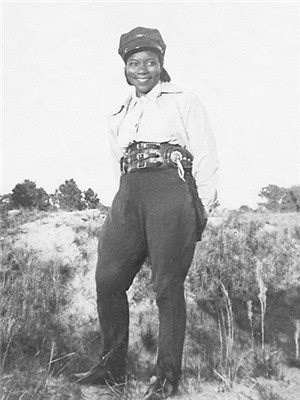 All photos are from the collection of Ann Ferrar and must not be reproduced.
© Copyright-registered material
© Copyright-registered material
© Copyright-registered material
© Copyright-registered material
© Copyright-registered material
© Copyright-registered material
© Copyright-registered material
© Copyright-registered material
=== ===
=== ====== ====== ====== ====== ====== ====== ====== ====== ====== ====== ===
=== ====== === ==
=== ===
=== ===
=== ===
=== ===
=== ===
=== ===
=== ===
=== ===
=== ===
=== ===
=== ===
=== ===
=== ===
=== ===
=== ===
=== ===
=== ===
=== ===
=== ===
=== ===
=== ===
=== ===
=== ===
=== ===
=== ===
=== ===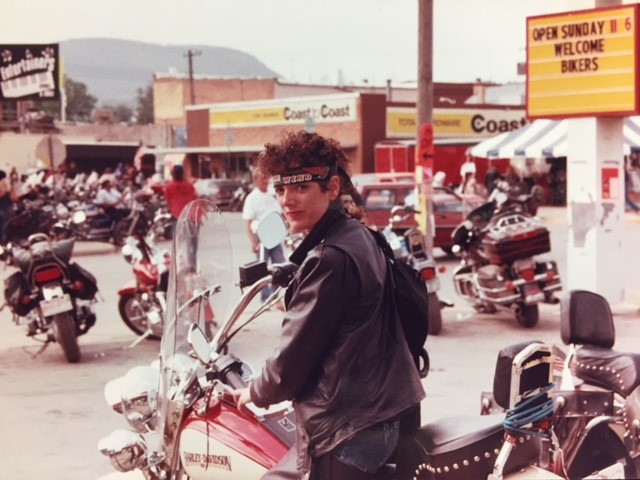 © Copyright-registered material